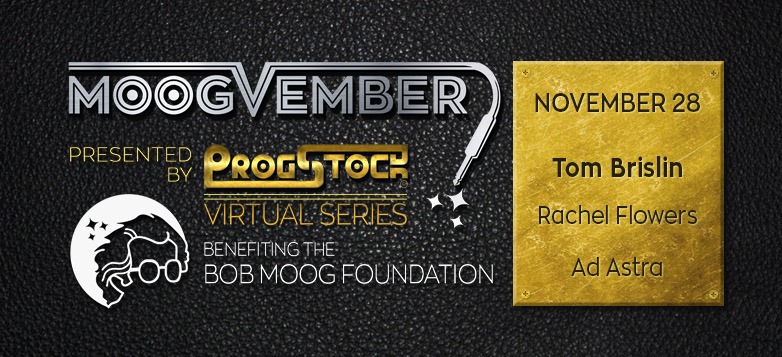 ProgStock Presents Moogvember Saturday, November 28
These are live performances and will not be archived for later viewing, don't miss the opportunity!
Schedule For This Saturday, November 28
Tom Brislin – Marquee Artist, 1st of 2 shows – 4:00 PM EST / 1:00 PM PST – 90 Min Show
Tom Brislin has performed on tour and on recordings for several of the biggest names in classic rock, including Yes, Meat Loaf, and Debbie Harry of Blondie. In 2019, Tom joined the legendary band Kansas as the group's keyboardist/backing vocalist.