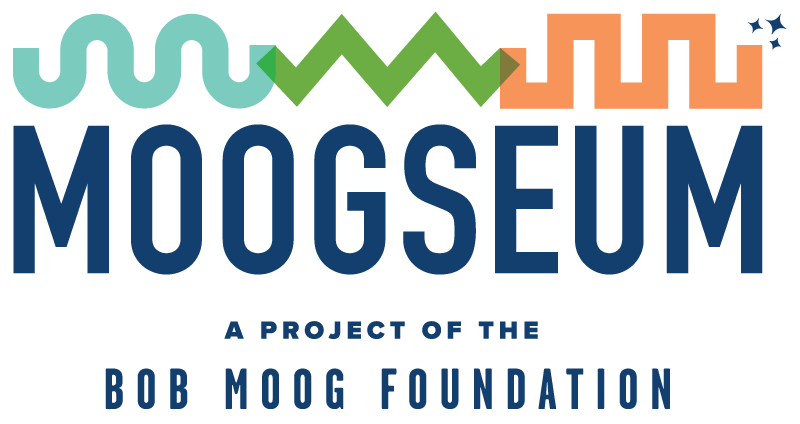 The Moogseum, located at 56 Broadway Street in downtown Asheville, NC is the hallmark project of the Bob Moog Foundation. Come visit this one-of-a-kind immersive, interactive museum where Bob Moog's pioneering legacy and the science of sound comes alive to inspire people of all ages. Please leave your name and email address to receive updates on our progress and for special event invites! Join us as we inspire the next generation of innovative thinkers.
Help us Amplify our Efforts
You can support the Moogseum by donating online through our secure portal by clicking on the link below, or by sending a check to:

The Bob Moog Foundation Moogseum Project
P.O. Box 8136
Asheville, NC 28814. 
The Bob Moog Foundation is an independent 501(c)(3) non-profit organization. To maintain our independence, we are not associated with or funded by the company Moog Music, Inc. Our support comes from donors like you!
The Moogseum represents the convergence of the Foundation's goals of educating and inspiring people through electronic music, just as Bob did himself. It serves as an educational, historical, and cultural resource to Western North Carolina and the worldwide electronic music community through the following experiences:
Patching Sound: Understanding Modular Synthesis, a hands-on opportunity to "patch" sounds on a synthesizer interface by connecting various modules.
A multi-media, interactive Bob Moog Timeline, with access to over 700 archival items and rare photographs.
The all-important story of Leon Theremin and his seminal invention, the theremin, both inspirational forces in Bob's life. Exhibits include rare theremins that Bob created, including some of his earliest models.
Making Waves: The Theremin includes interactive theremins and oscilloscopes, providing a lesson on understanding waveforms and how to play the theremin.
The "How Electricity Becomes Sound" immersive visualization dome invites guests to step inside a circuit board and trace electricity as it evolves into sound, delving into the very heart of Bob's work in sound synthesis.
Recreation of Bob's Workbench, and an exhibit on modular synthesis, featuring a legendary modular that includes prototype modules from the late 60's.
Interactive History of Synthesis timeline which features 34 historical and contemporary developments in the field of synthesis, from 1896 to 1995.
Hands-On Synthesis, where visitors of all skill levels can learn about the building blocks of synthesis and about sculpting sound in a guided lesson
The Moogseum Store featuring legacy-related items and other interesting collectibles.
WANT TO GET INVOLVED? VOLUNTEER TODAY!